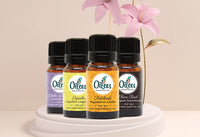 SINGLE OILS
Take your time to browse through our family of essential oils. There are 12 essential oils for your choosing pleasure and we do hope that you will find what you are looking for. Our commitment to you is that our essential oils are 100% pure and do not include additives, fillers or synthetics. Discover away!
Discover Single Oils
SYNERGY BLENDS
Specially mixed, our synergy blends are made of a combination of 100% pure essential oils that do not contain any additives, fillers or synthetics; in line with our commitment to you. Each blend contains an array of essential oils specially formulated to provide you the best result it serves.
Shop Synergy Blends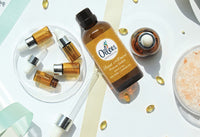 CARRIER OILS
We promise to offer you 100% pure carrier oils which are high in quality for your everyday use. Also known as a base-oil, these oils may be use on its own or to dilute with OILEES' essential oils to provide you with various application methods.
Explore Carrier Oils
SETS
Each set is designed with a purpose in mind to suit a specific lifestyle, need or want. Save by selecting our sets rather than purchasing individual oils. That extra savings could be used to treat someone to a meal or to even pamper yourself – on us.
BROWSE SETS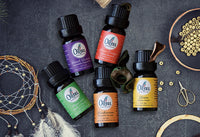 Going the extra mile for you
Have you been thinking hard for a special gift? Well, think no more. OILEES makes as fabulous gifts! If you'd like to gift OILEES to someone, just click this option in your checkout. Do feel free to add on a personal note for your gift.
While we love our products and produce them with care, we also understand that expectations are sometimes unmatched. Should you find yourself dissatisfied with your purchase, please email us within 14 days for a full "no-questions asked" refund.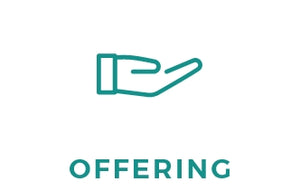 We are made better through your feedback and we are eager to hear from you. Do share with us if you do not find what you are looking on our virtual shelf. A new product or scent could be just a new stock away.
Hear from our users
I choose OILEES for its excellent quality, reasonable price, and wonderful customer service. I have been using the Sweet Dreams and Unwind and noticed that when i diffuse Sweet Dreams and Unwind, I am able to relax and get a better quality sleep. OILEES are now part of my night time routine and I will definitely recommend it. 

Cheng Shae Nee
OILEES Peppermint essential oil is a must buy especially if you are having sinusitis issues. It has been wonderful in aiding me when I have a blocked nose and helps me have wonderful sleep at night.

Zafi Zakaria
When I first heard of OILEES Essential Oils, I was interested for two reasons; one, because of the quality of the products & two, because it was reasonably priced. I bought myself a few bottles which were Lavender, Copaiba, and the blends of Sweet Dreams and Unwind. It was a pleasant luxury to relax and enjoy the benefits of these essential oils.

Pamela Hendroff
I'm a big fan of OILEES for their good quality products, reasonable prices and their sales support which is responsive and humble.

Melanie Chow