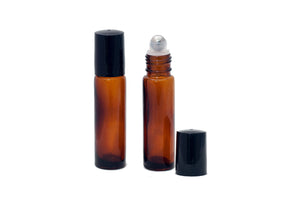 Details
Ever wanted to have a handy on-the-go gadget that allows you to topically apply that specific blend of oil for immediate relief? Now you can do so by mixing your own blend into one of our Roll-On Bottles and you will always be prepared! This amber bottle comes with a metal roller ball that provides a more consistent and smoother application to the skin.
Includes : 2 Bottles
Reviews
There are no reviews yet, would you like to submit yours?