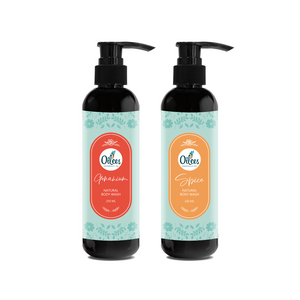 Save by selecting our sets rather than purchasing individual bottles. That extra savings could be used to treat someone to a meal or to even pamper yourself – on us.
This set includes:
1 x 250ml Geranium Natural Body Wash
1 x 250ml Spice Natural Body Wash

Our luxurious and all-natural body wash is suitable for all skin types.