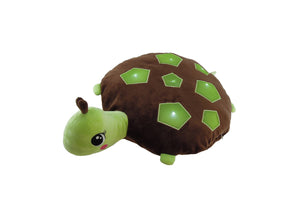 Details
High quality, very plush and soft, safe for kids and one of a kind.
Add 2-3 drops of your favourite essential oil to the aroma pads, and simply inset them into the specially designed pocket.
Place 3 AA batteries into the power pack. Press the tab for an array of LED lights.
If your pillow pet has the option to stand-up, use the strap to fold and velcro into place.
Reviews
There are no reviews yet, would you like to submit yours?